So that's What Happened - March 9
For those who do not read the newspapers, this weekly news summary brings you up to speed on what you need to know and more light hearted stories to bring up during your mamak sessions.
Headlines
KL and Selangor Residents Face Water supply Disruption on March 14 to 15
Due to maintenance at the Sungai Selangor Phase 1 water treatment plant, the water supply disruption is expected to affect 153 areas in Hulu Selangor, Petaling, Kuala Lumpur, Klang/Shah Alam and Kuala Langat. Water will be cut off from March 14, 8 a.m. until the following day, 8 p.m. Remember to stock your water supply next week.
picture source:analytical.wikia.com
"Collar-bomb" Man pleads guilty
Not sure if you guys remember but there was this case last year whereby a man broke into an 18 year old girl's house and locked her onto a fake collar bomb in Australia. Now, that same man, Paul Douglas Peters has pleaded guilty. Peters will receive his sentence later this month. He had it coming for traumatizing that girl.
picture source: bbc
For Your Entertainment
Lady Gaga First to hit 20 Million Twitter Followers
The Mama Monster herself became the first person to have 20 million followers on twitter. Even Justin Bieber has a mere 18 million followers. That goes to show how many people out there are gaga over her.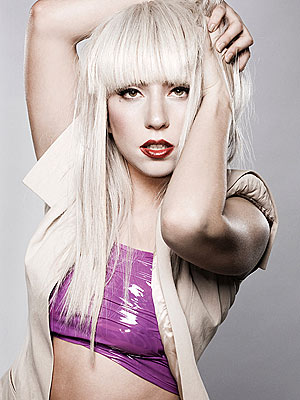 picture source: people.com
Jessica Simpson does a Demi Moore
Both Demi Moore and Britney Spears have done it. Now Jessica Simpson is doing it too. Can you see the connection yet? That's right. Jessica Simpson will be gracing the cover of Elle magazine nude and preggers. Check out the cover below. Which one's your favourite?
picture source: abcnews
Look At Facebook
Kony Video
A video has been going on viral this week designed to make Joseph Kony famous. He's not a celebrity and he's certainly not royalty. Kony is actually an alleged Ugandan War Criminal. Now, US activists, Invisible Children are working on a film and campaign titled KONY 2012 to raise awareness and bring him to justice for using child soldiers. Take some time off and watch this video. It's really enlightening.
source: invisible children
Weird Me Out
Couple's Marriage Lasted for an Hour
As reported by Nanyang Siang Pau, a young Taiwanese couple's marriage lasted for an hour after the wife snapped at her husband for a divorce after he refused to buy her a new car. I have only one question – is she marrying the man or the car?
picture source: blabber of a gabbler.blogspot.com
WTF!
Woman sells Washington-like McNugget on eBay for $8,100
Can you imagine that? Just because the nugget resembles George Washington, Rebekah Speight sold it on eBay, f for a whooping $8,100! What?? Come on...for a nugget? Heyyy...I may have an asparagus that looks like Queen E...let me go pull it out..
picture source: web.orang.co.uk
Remember to stay tune every Friday as we bring you more of So that's What Happened.